Partners and brands – who am I working with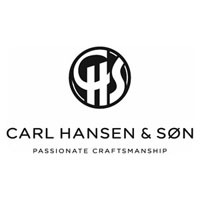 CARL HANSEN & SØN – Passionate Craftsmanship since 1908
Carl Hansen & Søn was established in Denmark in 1908 by cabinetmaker Carl Hansen. Their passion for producing high-quality furniture is rooted in more than a century of craftsmanship traditions. Through the years, Carl Hansen & Søn has maintained a strong focus on preserving Danish design classics while continuing to expand our collection to represent influential new designers.
To this day, Carl Hansen & Søn remains faithful to their design-philosophy about producing sustainable furniture of enduring beauty.
Carl Hansen & Søn is the largest manufacturer of furniture designed by Hans J. Wegner. They continually develop their portfolio by gathering iconic furniture classics, including, among many: The Wishbone Chair by Hans J. Wegner, The Safari Chair by Kaare Klint, The Folding Chair by Mogens Koch and The Colonial Chair by Ole Wanscher. All iconic classics, which are all characterized by high-quality and sustainable craftsmanship.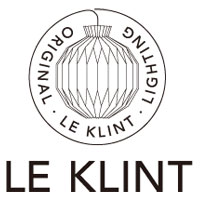 LE KLINT – classic and modern lamps from Denmark since 1942
LE KLINT was founded in 1942, and is a Danish lighting manufacturer born out of the Scandinavian design tradition where form follows function.
LE KLINT lamps are developed in cooperation with architects and designers who have great respect for our craftsmanship and traditions. Over the years, Designers and Architects such as Kaare Klint, Esben Klint, Mogens Koch, Poul Christiansen, and many more, have designed timeless classics.
From LE KLINT you can get the iconic paper lampshades (Model 101, 375, the Bouquet) from the Classic Collection, and more modern lamps from the Modern collection – which includes e.g. Carronade and the Pliverre model series.
LE KLINT is synonymous with lampshades. Their handfolded iconic shades take years of learning specific techniques, completing a qualifying process and mastering many different pleating forms. But the paper-shades is only a fraction of their product range procedure and the craftsmanship that lies behind each lamp. Specialist metal workers and wood workers play a big part in the magic, which has been going hand in hand with the folding process, since the beginning.

SWEDESE – Sweden-based furniture maker since 1945
Swedese is a classic Swedish furniture producer with a strong anchor in both the public and domestic domain. The most well known design of Yngve Ekström's extensive portfolio is the Lamino armchair from 1956, which is still manufactured and sold all over the world. In 1999 the Lamino was voted the Twentieth Century's Best Swedish Furniture Design by the Swedish interior design magazine Sköna Hem.
Swedese's ideals are the same today as they have been for the past seventy years. These are to create beautiful furniture for the future, which build on the foundations of Scandinavian modern traditions, designed by forward-looking designers who share in the timeless ideals of architecture.
Swedese was founded in 1945 by the two brothers Yngve and Jerker Ekström and Bertil Sjöqvist. The headquarters are located to Vaggeryd in Småland, Sweden.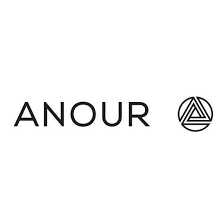 ANOUR – Farsi for "Light"
Anour is a Danish Design Company established in 2007, who creates beautiful, clean LED lamps. It was in 2012 however, when Founder and Architect Arash Nourinejad realised his vision of creating a lamp of uncompromising design with visionary functionality, made from the finest materials. While still working as an architect for kitchen, Arash got his first idea about the lamp – the I Model.
In November 2012, Arash was able to show his A_series at the furniture fair Blickfang in Copenhagen. The public paid greatest attention to the linear lamp called I Model, which in a couple of years became the most successful product of the company.
Anour combines the knowledge of craftmanship from generations of Danish design traditions with the latest LED technology. This gives the customer a product that stands the test of time, a lamp that only becomes more beautiful over the years. This approach to sustainability is innovative and focus on creating lights suitable for lasting a lifetime. www.anour.dk